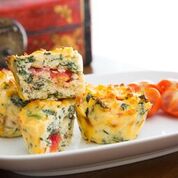 Low Carb Gourmet is delighted to announce the first winter menu item. We will let you know as we introduce each new dish.
Our first winter dish to keep you warm on these colder nights our LCHF version of:
Creamy Chicken Pot Pie
Chicken in a creamy mushroom sauce with zucchini. Our wonderful grain free pastry works perfectly with the first of our winter pies.
Order one today
Many people are discovering the benefits of eating foods that are low in carbohydrates and rich in healthy fats (LCHF). Whether your aim is to lose weight, regain your energy & vitality or manage health conditions, adopting a LCHF diet is a safe and very effective way to make a lasting change.
At Low Carb Gourmet, we specialise in preparing delicious, nutritious meals for people who want to enjoy the benefits of LCHF at home or work but don't have the time to shop or cook every day. Order online and choose to pick up from Surrey Hills (Vic) or use our convenient home delivery service (Boroondara, Whitehorse, Yarra, Bunswick, Carlton & Fitzroy areas)
All our meals are free from grains, added sugar, gluten and seed oils. When we use sweeteners (stevia or xylitol) in our sweet treats, these are clearly labelled.
Moving away from processed carbohydrates like bread and pasta can be a challenge and you may be wondering what you are going to eat. Let us do the hard work for you. Our menu is updated every week with a mouth-watering selection of meals to suit every taste.
Simply order online before 7pm on Thursday for pick-up or delivery on Tuesday.