Butter Chicken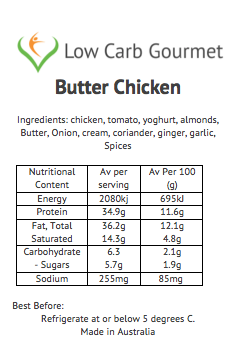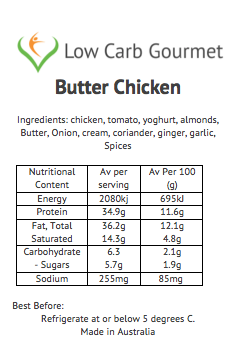 Butter Chicken
This old family favourite recipe is aromatic and delicious. Creamy sauce, juicy tender free range chicken, with our special combination of spices allows us to bring you this gently spiced dish. So ditch the sugary takeaway and enjoy a rich, low-carb curry.
For a complete meal serve with our Cauli Pilau - click to add to cart
Frozen for your convenience
To Serve: Defrost, remove lid, heat at 180 for 15-20 mins. May also be microwaved for 3-4 minutes.